WHAT SPECIAL FAMILIES NEED TO KNOW
The health care exchanges typically open in most states in early November and often close in mid-December. If you have an insurance plan (through an employer or elsewhere) that does not provide the benefits your child needs, this would be the time to purchase a plan on the ACA exchange. You can purchase a plan on the ACA exchange any time during the year if you have experienced a life-changing event in the past 60 days, which can include a move, job change, or birth or adoption of a child. All ACA plans must cover habilitative and rehabilitative therapies (e.g. speech and OT); they must adhere to any state mental health parity laws, and they must provide mental health and substance abuse treatments as one of the ten essential health benefits. The Federal Mental Health Parity & Addiction Equity Act (MHPAE) extends to the ACA plans through the essential mental health benefit. Most plans are now required to cover residential treatment, partial hospitalization and intensive outpatient treatments in parity with medical treatments. In many states, behavior benefits are offered in plans sold through the ACA exchange. See a list of states and coverage here.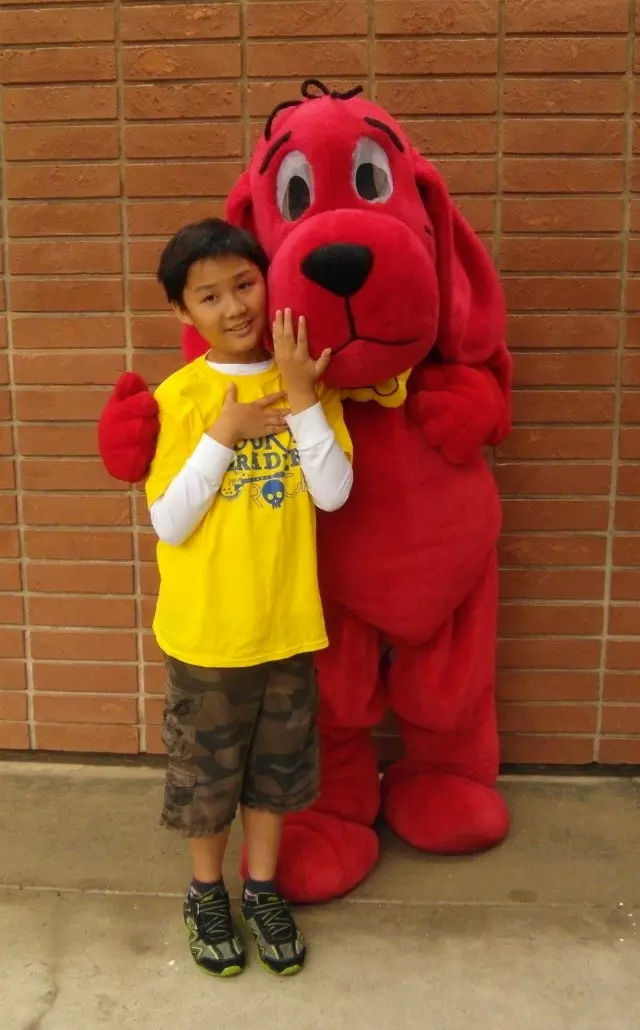 While each state is allowed to create their own definition of "habilitative services," it has been defined by the National Association of Insurance Commissioners as "health care services that help a person keep, learn or improve skills and functioning for daily living." Under this definition, coverage is not limited to the "attainment" of skills, but also applies to the need to "maintain" skills. Those needing habilitative therapy for mental health treatment (e.g.autism) may be able to argue that limiting the number of sessions violates the Federal Mental Health Parity Act.
Work backwards. If you have a preferred provider or facility in mind, you will want to choose a plan that has that provider in-network. If you think your child might need residential treatment in the coming year, you may want to select a plan with a high level of coverage. If you're confused, contact a broker and explain your needs so they can help you select a plan is a good fit.  These are a few brokers in CA that we have worked with:
Ethelynn Bates, T: 800-748-432, email: ethelynne@healthinsur.com 
Phyllis Hyde, T: 310-933-0328, email: info@twpfinancial.com 
Kelley Jensen, T: 408-350-5763, email: kelley@filice.com
I HAVE EMPLOYER-SPONSORED HEALTH INSURANCE (SELF-INSURED):
If you receive affordable health insurance through your employer (defined as less than 9.5% of full wages), and it meets the needs, or most of the needs of your child, your best option is to stay put. In fact, under the law, if you have an affordable insurance option through your employer and you elect instead to purchase a plan through an ACA state or federal insurance marketplace, you forfeit eligibility for government insurance assistance. [i] (Families and individuals earning less than 400% of the Federal Poverty Level (FPL) (link) are eligible for assistance in the form of a premium tax credit. If your employer does not pay for your dependent's insurance, or pays less than 50% of the cost, or offers a grandfathered plan, or does not provide adequate coverage of ABA and other autism therapies, you may consider shopping on the health exchange for a more affordable option. You may keep insurance for yourself through your employer and purchase a separate policy for your child through the exchange, if that makes the most sense in your situation. Unfortunately, if a parent is covered under an affordable employer plan, their dependents are not eligible for a subsidized plan on the exchange, even if the parent earns less than 400% of the FPL. Allowing children to purchase plans is a win for autism families wanting to obtain an exchange pan with superior benefits than what is offered from their employer.
Medicaid is available in nearly all states for children in households earning up to 200% of the FPL, and up to 138% of the FPL for adults in most states. Click here for more details.
Many ACA reforms do not apply to grandfathered plans and employer-sponsored plans that were in effect prior to March 23, 2010. Employer-sponsored coverage that companies fund themselves, sometimes known self-funded plans, are also exempt from some important ACA provisions, including the ten essential benefits. Check with your employer or call the number on the back of your card and ask if you plan is self-insured. If it is, you'll need to read the detailed summary plan description to find out which benefits are and are not covered. If your plan is grandfathered, it may be exempt from many of the protections available through Federal Mental Health Parity and Addiction Equity Act, such as residential, partial hospital, and intensive outpatient treatments.
Insurance companies are prohibited from denying coverage—or charging higher premiums-- due to preexisting conditions, including autism or mental illness. This law extends to both new and existing insurance policies. The only exception is "grandfathered" individual policies (policies purchased on or before Mar. 23, 2010 directly from the insurer, not through an employer).
Children can now stay on their parents' health plan until age 26, whether or not they are a full-time student. Adults with significant disabilities who remain financially dependent on their parents beyond age 26 can petition to stay on their parents' plans beyond age 26.
Under the ACA, insurance companies can no longer impose lifetime or annual benefit caps. However, insurers may still cap individual benefits, such as limiting the number of speech or physical therapy sessions in a calendar year. In California, insurers may not limit the number of speech or occupational therapy sessions if it is considered a treatment for a mental health condition as it is a violation of both state and federal parity acts. Due to the Wellstone Domenici Federal Mental Health Parity Act of 2008, visit limits for mental health services cannot be imposed if they are not also imposed on at least two-thirds of all other treatments for medical conditions (unless the plan is grandfathered). This applies to self-insured plans, as well.
Health plans are now required to pay 100% of covered charges, once you have satisfied an annual out of pocket maximum. For plan year 2019, the annual OOP maximum should not exceed $7900 and for an individual and $15,800 for a family, for in-network care. Platinum plans typically have lower limits. Some plans have out of pocket maximums on out of network care, and others do not. This should be listed in the schedule of benefits.
Under the ACA, insurers must cover certain preventive care, including screening for autism at 18 and 24 months, developmental screening under three and surveillance screening through childhood, and screening for substance abuse and depression in teens, without charging a copayment, coinsurance or deductible.
If you are uninsured, underinsured or paying more than you can afford, visit the health insurance exchange or marketplace for your state. If you make less than 400% of the FPL you are eligible for a premium tax credit to offset the cost of your health insurance. If you make less than 240% of the FPL, you are also eligible for cost-sharing subsidies. If you earn less than 133% of the FPL, in most states you are eligible for Medicaid. Please see the income chart to determine into which category you fall. Next, visit click here to locate your state's exchange.
Because of your income level, you are eligible for a premium tax credit as well as cost-sharing subsidies that reduce the cost of co-payments, co-insurance and deductibles, on a sliding-fee scale. Note, in order to receive cost sharing subsidies, families must purchase a silver category of coverage whereby the plan covers 70% of costs, and patient covers the rest, and not have an affordable plan available through an employer. (There is Platinum, Gold, Silver, Bronze)
Adults earning less than 138% of the FPL are eligible for Medicaid, in states that elected Medicaid expansion. Medicaid is also available in nearly all states for children in households earning up to 200% of the FPL. Click here for more details on income allowances by state.
Kelley Filice Jensen is a certified health insurance broker in the state of California and the mother of a son on the autism spectrum. Here she offers some tips. "When shopping for health insurance plans, a higher price often means a bigger network of providers. Spending more money will often give you a greater breadth of providers and experts to choose from. If you have a provider that you adore, ask them what plans they accept and shop from those plans. You can shop yourself on a state or federal marketplace, or you can shop through a certified agent. Agents get paid directly from the carriers and the service is free to the consumer. If you have more questions, or you would like more help, please feel free to contact me at (408) 350-5763".
WE ARE THE MENTAL HEALTH & AUTISM INSURANCE PROJECT